Master in Public and Social Policies
Master in Public and Social Policies
keyfacts
Start of classes:
10 October 2021 (to be confirmed)
End of classes:
20 May 2023 (to be confirmed)
End of program:
15 September 2023 (to be confirmed)
Class times:
the 2nd and 3rd week of each month from Monday to Friday from 16:30 h to 20:30 h
A joint endeavour with Johns Hopkins University, our University Master in Public and Social Policy provides the training and tools students require to develop responses to modern social needs. By means of an interdisciplinary and multidisciplinary approach, the program aims to train professionals to be able to respond to social needs and tackle a wide range of social issues.
During the course, you'll learn how to analyse quantitative and qualitative information on populations' wellbeing and quality of life, to diagnose social needs and to make proposals. This data will then help you discover how social, public and private improvement plans are devised. Under the guidance of an expert teaching team, you'll gain an in-depth knowledge of the various elements of the welfare state and pressing social issues such as housing, social exclusion, the labour market, public health and the climate emergency. The course also incorporates internships at national and international institutions.
This University Master in Public and Social Policy is aimed at professionals in public and social policy management, as well as graduates in fields such as social and political sciences, law, economics, sociology and other social sciences.
In addition, this program is recognized by Eduniversal Best Masters 2019 as the 3rd best master degree in the area of Public Administration, reaching the 34th position in Europe.
You can choose how to finance your studies by consulting our simulator and receive an answer in less than 24 hours. You can also check the special bank loans available to participants in the UPF Barcelona School of Management.

>
Why this program?
The program is run at the JHU-UPF Public Policy Center, in line with the UPF's academic criteria and those of Johns Hopkins University (USA), with support from institutions such the Government of Catalonia, the Barcelona Provincial and City Councils and Barcelona Activa, among others.
It is directed by Vicenç Navarro, one of the world's most cited social scientists according to the Lauder Institute, who is also an advisor to the UN and the WHO, and Mònica Clua-Losada, a Professor of Political Sciences at Pompeu Fabra University, who is also Vice-President of the European Sociological Association's Critical Political Economy Research Network and an advisor on public policy to national and international institutions such as UNICEF.
For its teaching quality: the course features lecturers from different spheres of national and international public policy with a combination of academic and professional profiles that help shape an approach to public and social policy from both a theoretical and practical standpoint.
For its in-depth approach to all of the spheres of current public policy: social security (in Spain, Europe and Latin America), the labour market and employment, public health and healthcare, education, social services, support services for families, housing, environment, prevention of social exclusion, etc, as well as the impact of economic policies on the social sphere.
Various assessment agencies have recommended the course as one of the leading programs in its field, with El Mundo newspaper ranking it as the "No. 1 Master in public and social policy" and the "No. 2 Master in political sciences and administration" in its list of the top 250 Master's courses in Spain.
For the possibility of completing an internship with one of our collaborating bodies, whether local, national or international, in order to gain experience and boost your employability in the sphere of public and social policy.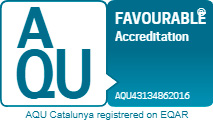 Objectives
Aims of the Master in Public and Social Policy
To develop a theoretical and practical understanding of how to analyse the social well-being and living standards of different populations and develop policies to improve them.
To develop expertise in the analysis, development, planning and management of public policies, through their social, economic, political and legal evaluation.
To obtain sufficient statistical information and quantitative and qualitative data in order to develop indicators that can be used to identify the policies required to improve the social well-being and living standards of different populations.
To provide training that enables students to analyse the main social problems of any country and understand the impact of the economic policies that are developed there.
To define the vulnerabilities in different social sectors (both nationally and internationally) and propose public policies that create more fair societies, including full development of human rights.