Quality
At UPF Barcelona School of Management (UPF-BSM) we are committed to constantly improving the governance of our organization, our degree plan, our faculty and our training model. It is a commitment to excellence with the students who choose us and with all the stakeholders of the institution.
Also, the care for organizational culture and processes drives us to evolve towards more agile, flexible and fluid organizational models that allow us to transform and adapt quickly to change.
To guarantee this continuous improvement, a Quality Commission reviews and approves our self-evaluation and accreditation processes. This review ensures that the professional university education we provide is adequate and meets the expectations of the labor market and today's society.
Quality Committee
UPF-BSM's Quality Committee is responsible for:
Analysing and monitoring the quality indicators for qualifications.
Analysing and monitoring the quality indicators in the Balanced Scorecard.
Reviewing and approving the monitoring reports for qualifications.
Reviewing and approving the accreditation self-reports.
Producing, reviewing and approving the quality policy and objectives.
Reviewing the status of proposals for improvement plans and making new proposals.
Reviewing and approving the centre's Internal Quality Assurance System.
This Committee is made up of the following members: other participants may be invited depending on the topics to be dealt with (Technical Quality Office, etc.).
Andreu Piqueres
Student of the MBA and representative of the students
Cristina Torralbo
Head of the Unit of Academic Programming and Quality at UPF-BSM
Edith Castellarnau
Head of the Unit of Students Services and Affairs at UPF-BSM and employers' representative and representative of the ex-alumni
Edgar de los Santos
Head of the Unit of Internal Quality Assurance System at UPF-BSM and Coordinator of the Quality Committee
Elsa Bellmunt
Head of the Registrar's Office at UPF-BSM
Jose M. Martinez-Sierra
Director General of BSM-UPF and Chairman of the Quality Committee
Josep Maria Altarriba
Associate Dean for Education and Academic Affairs and representative of the school's international activity (programs, faculty, students, etc.)
Jordi Perramon
Vice-Dean for Research, Academic director of the Official Master's Degree in Auditing and Financial Management, Core Faculty and faculty representative and academic director of qualifications at BSM-UPF
Kari Pettersson
Ex-alumnus of the Official Master's Degree in Auditing and Financial Management at BSM-UPF and representative of ex-alumni
Llorenç Bagur
Dean at UPF-BSM
María José Pérez
General Coordinator de la UPF-BSM and representative of management personnel
Natàlia Pascual
Deputy Director General de la UPF-BSM
Tutorial Action Plan
Quality Policy
Internal Quality Assurance System (IQAS) Manual
Assessment and indicators
IQAS Procedures Manual
IQAS improvement plan
Annual report IQAS
AQU accreditation
Since June 2020, we are one of the 10 centers institutionally accredited by the Quality Agency of the University System of Catalonia (AQU). This institutional accreditation by AQU Catalunya means that we are accredited for all official university bachelor's and master's degrees for a renewable period of five years.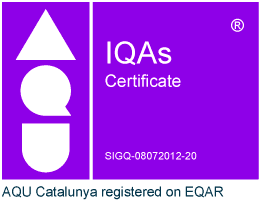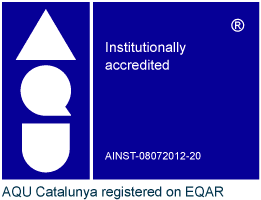 Acreditación AMBA
In 2021 we obtained AMBA accreditation, which places us between the leading management schools in the world, and makes us one of only six business schools in Spain with this accreditation.
The International Association of Masters in Business Administration (AMBAs & BGA) recognizes the academic quality and reputation of our EMBA and Master of Science in Management programs.

Map of processes related to educational quality management