Master in International Business (in Spanish)
Master in International Business (in Spanish)
keyfacts
Class times:
Mondays, Tuesdays, Thursdays and Fridays from 6 to 9.15 pm. Some Wednesdays and Saturdays to be determined
The Master in International Business at UPF Barcelona School of Management will help you to become an executive specialized in an area with a very promising professional future: international trade and business. During the course you will learn to master the strategy and operation of external trade, and the diverse circumstances that affect it. You will also improve your management skills and learn to analyse your business opportunities on every continent.
Available in both face to face and online versions, the Master in International Business is taught by professionals with extensive experience in international markets. You will have the chance to develop your own business plan: create a new company with a foreign projection or improve an international company. You will also have the opportunity to participate in a stimulation of strategic decision making with your international classmates.
Ranked among the top 50 masters internationally in its specialization by EDUNIVERSAL, the Master in International Business is aimed at professionals in the area of international business and university graduates in business administration, economics, law and engineering who have previous professional experience.
You can choose how to finance your studies between 3 and 59 months by consulting our simulator and receive an answer in less than 24 hours. You can also check the special bank loans available to participants in the UPF Barcelona School of Management.

>
Why this program?
For its solid trajectory and international vocation: 15 years teaching more than 700 students from over 30 countries.
Because it includes an academic week abroad in a European destination, visiting companies involved in international commerce (previous editions: Škoda, IQAP Czech).
For its renowned teaching staff made up of academics and professionals from Pompeu Fabra University, the Observatory of Relations with Latin America and prestigious companies and institutions, all with extensive experience in international markets.
Because you will have the opportunity to secure an internship in a company such as Almirall, Alcatel-Lucent España, Nestle Purina Petcare España, Pimec, Marítima Tuscor Lloyds o Hall Street Barcelona.
Because it will enable you to take on executive responsibilities in companies and institutions with an international vocation and to develop your entrepreneurial spirit.
Because it incorporates an advanced, self-designed learning model based on the educational philosophy of the UPF Barcelona School of Management's manifesto.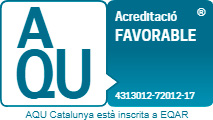 Who is it for?
This master is aimed at professionals in international business willing to update their knowledge in the field or to university graduates and diploma holders, specially from the business administration, economy, law or engineering areas that have at least 2 years of relevant working experience approximately.
By completing the master, the participants have updated or acquired knowledge and abilities essential to be able to:
Identify, analyze, and develop foreign business opportunities.
Organize and manage the activities of a foreign trade department.
Start and maintain international business activities.
Decide the most suitable way to enter a market and to manage a negotiation process.