About us

Mission and Values UPF-BSM
Mission and Values UPF-BSM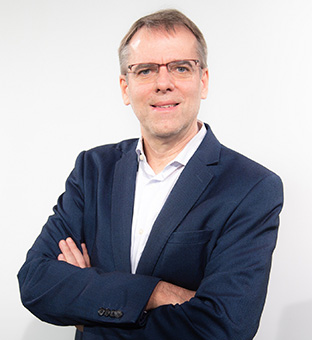 Welcome to the UPF Barcelona School of Management!
Mission
To prepare leaders with a global vision in a research-based context, capable of managing companies, institutions and projects; promoting innovation, social transformation, commitment to culture and planetary wellbeing.
Values
UPF-BSM has a culture based on the following values:
Transformation: We have a creative and transformative vision with critical thinking and considering international best practices.
Impact: We want to generate knowledge and economic and social impact.
Continuous improvement and rigour: Vocation for excellence in teaching, impactful research, knowledge transfer and management.
Ethics: We act with foundations based on social responsibility, sustainability, diversity, humanism, and culture.
We understand management as the ability to make ideas, projects and even dreams a reality, no matter the field of knowledge or professional sector.
Welcome to UPF Barcelona School of Management!
Oriol Amat
Dean of UPF Barcelona School of Management
Knowing is not enough; we must apply.
Willing is not enough; we must do.
(J.W. Goethe)
If you believe that "knowing" is not the same as "know-how", and that every professional project is unique, then you'll be pleased to hear that at UPF Barcelona School of Management you'll find the necessary knowledge and tools to make your ideas and projects become reality, through education based on:
personalization
scientific research and data analysis
professional innovation and experience
responsible management, social commitment and global sustainability
culture and the humanities as an analytical context and a source of creativity
a critical, open and challenging approach that questions the status quo
Annual Report UPF Barcelona School of Management