About us

Welcome to UPF-BSM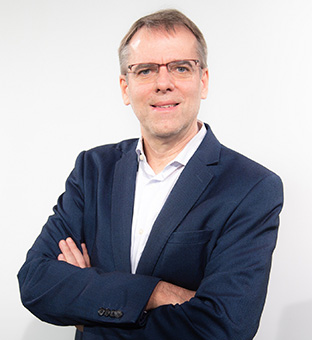 Welcome to the UPF Barcelona School of Management! Our mission is to educate our students to allow them to go on to lead companies, institutions and projects promoting innovation, social transformations, commitment to culture and global wellbeing.
In order to achieve our mission, we aim to impact people, organisations and society, with our raison d'être to contribute to global wellbeing.
Apart from producing and transmitting knowledge, our founding principles are as follows:
A global outlook
Plurality, in order to integrate diversity and boost interdisciplinarity
Autonomy, in order to ensure teaching, organisational and financial capacities.
Ongoing innovation and improvement, in order to meet the needs of a changing environment
Ethics as the grounding for all actions taken
Equality, incorporating the best talent in order to guarantee equal opportunities
Rigour and excellence in teaching, research, knowledge transfer and management
A transformative attitude: taking risks and learning from mistakes
Best practices: taking national and international benchmarks into account in order to push for continual improvement
Empathy: always evaluating others' work with the knowledge that they are doing their best
Critical thought: expressing disagreements in a constructive fashion.
We understand management as the ability to make ideas, projects and even dreams a reality, no matter the field of knowledge or professional sector.
Welcome to UPF Barcelona School of Management!
Oriol Amat
Dean of UPF Barcelona School of Management
Knowing is not enough; we must apply.
Willing is not enough; we must do.
(J.W. Goethe)
If you believe that "knowing" is not the same as "know-how", and that every professional project is unique, then you'll be pleased to hear that at UPF Barcelona School of Management you'll find the necessary knowledge and tools to make your ideas and projects become reality, through education based on:
personalization
scientific research and data analysis
professional innovation and experience
responsible management, social commitment and global sustainability
culture and the humanities as an analytical context and a source of creativity
a critical, open and challenging approach that questions the status quo
Annual Report UPF Barcelona School of Management