Master in Accounting and Financial Management (in English)
Master in Accounting and Financial Management (in English)
keyfacts
End of program:
30 September 2021 (to be confirmed)
Class times:
Monday to Friday from 9am to 2.30pm (to be confirmed).
The Master in Accounting and Financial Management at UPF Barcelona School of Management will train you as an expert professional in finance and accounting while you specialize in setting and implementing company strategies, financial policies and optimal decision-making in finance and investment.
While studying the Master in Accounting and Financial Management you will acquire fundamental knowledge on how to align the economic and financial strategy of any organization with the evolution of the local and global environment. During the master you will learn to select the most suitable financing instruments for the needs of your company and to design and implement capitalization, debt and dividend policies. You will master the process and implications of merger and acquisition operations, and equity valuation methods.
This program targets university graduates from Administration, Economics , and Business studies working in accounting and finance related areas. The Master in Accounting and Financial Management presents an eminent teaching staff from the Department of Finance and Business at Pompeu Fabra University and leading professionals working in the finance sector. These renowned lecturers will provide you with the required management skills to lead flexible and efficient working teams in the finance and accounting field.
With the Master in Accounting and Financial Management you may also specialize in Controlling or International Finance and Accounting.
In addition, this program is recognized by Eduniversal Best Masters 2019 as the 3rd best master degree in the area of Accounting and Auditing, reaching the 50th position in Europe.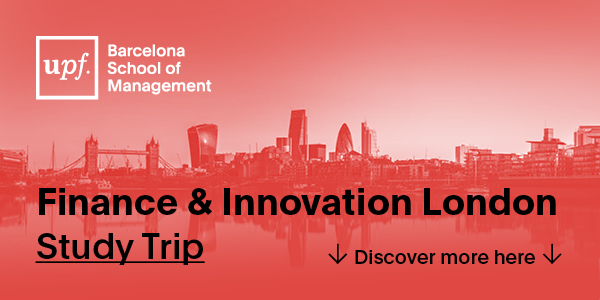 >
Why this program?
Because 100% of students from its last three editions would recommend this master.
Because it has a first rate academic board and teaching staff, made up of academics from the Department of Economics and Business at Pompeu Fabra University and professionals working in the main companies of the sector
For the opportunity to intern with leading companies and institutions like BBVA, Puig, Banc Sabadell, Cinesa, Danone, DKV, Everis, Grupo Santander, Hewlett- Packard, Mango, Seat, T-Systems, Unilever, etc.
Due to the dual focus of its content: the academic lecturers will teach you their latest research in auditing, accounting, Controlling and finance, while the professional lecturers will train you to apply this knowledge on the day-to-day reality of today's business.
Because it provides accelerated access to the CIMA

 (Chartered Institute of Management Accountants) and 

ACCA

 (Association of Chartered Certified Accountants) accreditation, two of the most internationally recognized institutions for the accreditation of professionals in management, financial accounting and management accounting.

Because when you finish the master you will be prepared to take the Chartered Financial Analyst (CFA

) exam. 2 scholarships for the CFA exam will be available for each class.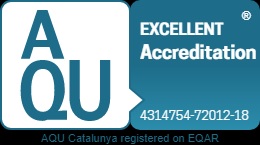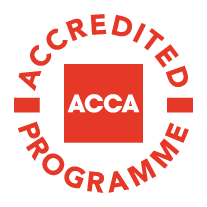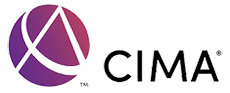 Objectives
To learn how to manage a financial department.
To learn how to design, use and monitor the accounting management tools required to carry out the strategic goals of the company.
To learn how to apply financial planning, analytical accounting systems, and budget and management control.
To learn how to relate the evolution of an economic and financial setting to the company's financial strategies.
To become familiar with long-term management techniques for clients, cash and financial management.
To learn the required elements for optimum decision-making regarding investments and financing.
To learn how to successfully develop a company's tax plan.
To learn the managerial skills needed to lead efficient and flexible work teams.
Who is it for?
The Master in Accounting and Financial Management is aimed at new professionals who would like to address their careers towards accounting or finance departments, and also those who would like to improve their future career opportunities. Those taking part in this Master's are university graduates and professionals already working in accounting and finance departments.
Follow us
Patrimonia, the Videoblog of Economy and Finance of the UPF Barcelona School of Management.