Hani Fares, alumni of the Master in Health Economics and Pharmacoeconomics has published the article "Catastrophic Health Expenditure and Impoverishment of Syrian Refugees in Egypt". The article resulted from his work on the master's Term Paper as a student and it is co-authored with the program director, Jaume Puig Junoy.
The study aims at exploring the determinants of catastrophic expenditures by Syrian refugees living in Egypt and how health expenditures affect their impoverishment. It was prepared in collaboration with UNHCR Egypt.
Read the article here.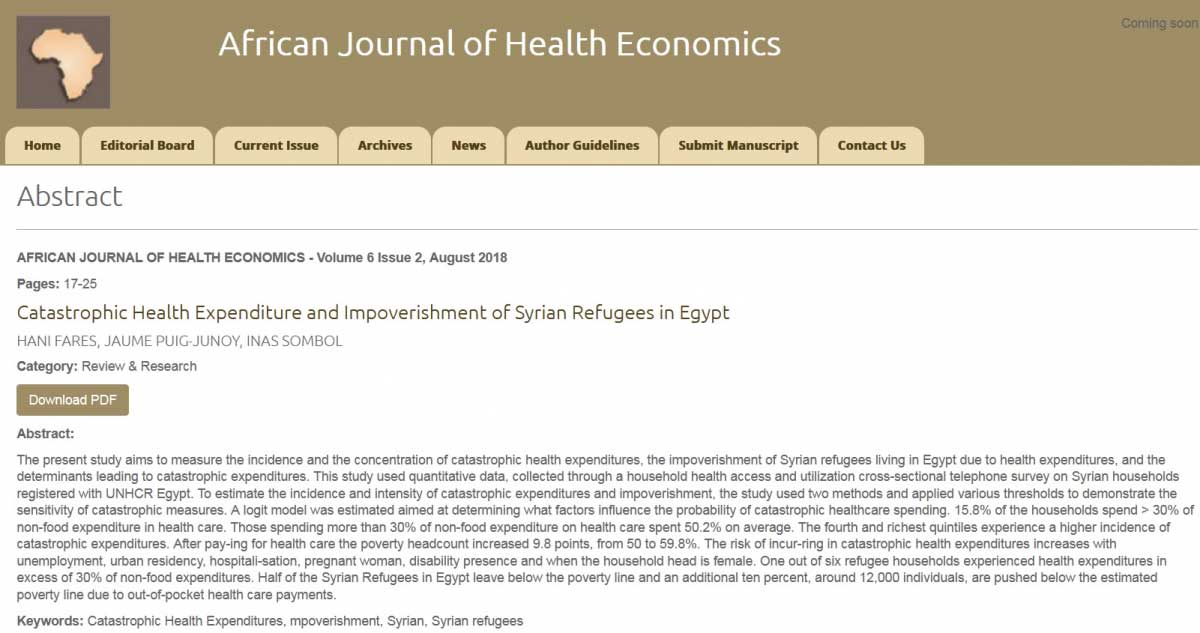 At the Master in Health Economics and Pharmacoecomics we encourage students to work in Term Paper topics which can lead to further diffusion of their research so that they can be presented in international congresses and published in academic journals.