Master of Science in International Business
Master of Science in International Business
keyfacts
End of classes:
30 June 2022 (to be confirmed)
End of program:
15 September 2022 (to be confirmed)
Class times:
Monday to Friday from 9:30 am to 1 pm (Class times may change due to academic requirements)
Stay ahead and obtain a 5% discount applying now (more information here)
The MSc in International Business is a program jointly offered between the UPF Department of Economics and Business, ESCI-UPF, and UPF Barcelona School of Management.
The program provides students the knowledge, techniques, skills and critical attitudes to understand and be successful in the current context of the global company activities. It is organized so that students learn about all the processes and strategic decisions involved in business internationalization: from how to operate in international and emerging markets, to manage cross-cultural teams, communicate and negotiate internationally.
Practically focused and internationally oriented, this MSc program includes a curricular internship and a one-week international Business Trip.
The MSc in International Business benefits from the outstanding faculty of UPF's world ranked Department of Economics and Business and the professional international business expertise of ESCI-UPF. The program's faculty is known for their applied approach, their constant contribution to creating knowledge and their proven ability to stimulate and convey knowledge.
>
Why this program?
Excellent teaching staff. You will learn from the faculty of the UPF's Department of Economics and Business and ESCI-UPF, and from experienced professionals in the areas of management, commerce, operations and marketing, among others.
Full immersion into internationalization. It will help you understand how to implement commercial, financial, human resources and operational strategies for the internationalization of organizations. You will develop an International Business Plan as your final MSc thesis.
Management and communication skills. It will provide you with the skills needed to manage, communicate and negotiate in a multicultural and international business environment.
Connection with the professional world. The MSc requires you to complete a curricular internship, which provides a relevant work experience in the field of international business.
Business Trip. You will participate in an international business trip where you will visit institutions that facilitate internationalization and attend talks with top managers of international companies.
Program accredited by: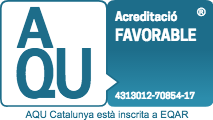 Objectives
To interpret current political, economic and social affairs in an international business key.
To be able to identify, analyze and develop business opportunities in international markets.
To acquire and put into practice the analytical tools required to develop and implement an International Business Plan.
To develop the management skills necessary for communication and negotiation in a multicultural business environment.
To obtain relevant work experience in the field of international business on completing the professional internship.
Who is it for?
The MSc in International Business is aimed at recent graduates and junior professionals of diverse backgrounds who wish to acquire a realistic, practical and professional perspective of international business.
Find out what you're going to learn