Master of Science in Finance and Banking
Master of Science in Finance and Banking
keyfacts
End of classes:
30 June 2022 (to be confirmed)
End of program:
15 September 2022 (to be confirmed)
Class times:
From Monday to Friday from 1 to 8 pm (Class times may change due to academic requirements)
Stay ahead and obtain a 5% discount applying now (more information here)

The MSc in Finance and Banking is a program jointly offered between the UPF Department of Economics and Business and UPF Barcelona School of Management.
The program provides students with the knowledge and practical skills to succeed in the financial sector, in commercial or investment banks, consultancy or in the finance department of any company.
Practically focused and internationally oriented, this MSc program includes a curricular internship and it allows students to choose their preferred elective courses according to their career plans.
The MSc in Finance and Banking benefits from the outstanding faculty of UPF's world ranked Department of Economics and Business, known for its scientific approach, its constant contribution creating knowledge and its high-level ability to stimulate and convey knowledge.
In addition, this program is recognized by Eduniversal Ranking as one the bests master's degree in Corporate Finance. In 2019 the program climbed one place, reaching the 47th position in Europe and is among the Top 5 Best Masters in Corporate Finance in Spain.
>
Why this program?
Excellent teaching staff. You will learn from the faculty of the UPF's Department of Economics and Business, and from experienced business professionals from some of the top financial firms, consultancies and corporate financial services.
Full immersion into Finance and Banking. The program subjects will offer you a global vision about financial institutions, markets and consumers. You will work on real case studies using the latest technological tools, quantitative analysis trends and research techniques.
Connection with the professional world. The MSc requires you to complete a curricular internship, which provides a relevant work experience in the fields of finance, banking and consultancy, among others.
CFA affiliation. You will be exposed to a curriculum closely tied to the practice of investment management, preparing you to take the Charted Financial Analyst (CFA) exam. 2 scholarships for the CFA exam will be available for each MSc in Finance and Banking class.
QTEM Program. You will have the opportunity to do an extension of your master with the QTEM program, an optional study abroad experience at more than 20 top international universities leaders in the field of Economics, Finance and Management.
Program accredited by: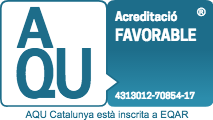 Program member of:
Objectives
To understand the functioning of financial institutions and financial markets, and the global impact of current banking and financial market regulation.
To learn how to take the right investment and financing decisions, developing and applying the most up-to-date valuation methodologies in Excel financial models.
To develop analytical skills with the help of statistical software such as STATA and R; and models to solve problems in Machine Learning and Data Analysis using Python, Jupyter and the main Data Science packages.
To be able to identify and value productive assets, and build and manage portfolios of securities, making use of recent methodologies and techniques such as machine learning.
To acquire and master the tools needed to produce a research paper, a corporate valuation and a financial plan, and put them in practice in the course's master thesis.
Who is it for?
The MSc in Finance and Banking is aimed at recent graduates and junior professionals with the following academic backgrounds:
Economics
Business Administration
Engineering
Mathematics
Physics
Applicants with a different academic background may be asked to provide proof of sufficient quantitative and analytical training by presenting a GMAT score of 650 or higher.
All candidates are encouraged to present a GMAT score, as it improves chances of being accepted to the program.
Find out what you're going to learn