Online Postgraduate Course in Blockchain and other DLT Technologies
Online Postgraduate Course in Blockchain and other DLT Technologies
keyfacts
Start of classes:
04 October 2021 (to be confirmed)
End of program:
30 January 2022 (to be confirmed)
The Online Postgraduate Diploma in Blockchain and other DLT technologies at UPF Barcelona School of Management is the only programme that integrates the technical, legal and corporate knowledge necessary to construct new business models and moreover provides you will a complete view of the different areas comprising Blockchain technology and their impact on organizations.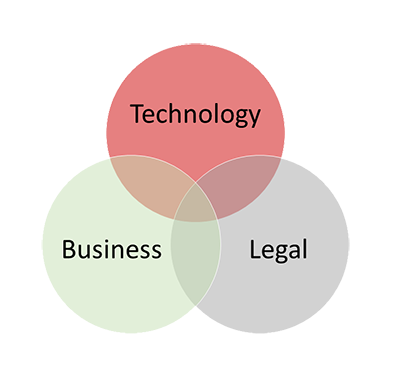 DLT technologies are generating new ways of business integration and interrelation in which the borders of organizations and knowledge are blurred, creating complex ecosystems.
In this context, companies need multidisciplinary professionals who can work in teams to solve problems or achieve shared goals that cannot be attained individually or with a single specialization.
Being aware of this need, the UPF Barcelona School of Management provides Blockchain training so that specialists in legal, technological or company issues can use the three focuses to create business models with an innovative business logic based on decentralised technologies, smart contracts and decentralised apps.
You can choose how to finance your studies by consulting our simulator and receive an answer in less than 24 hours. You can also check the special bank loans available to participants in the UPF Barcelona School of Management.

>
Why this program?
Because it provides you with the legal, technological and management tools and knowledge necessary to tackle the challenges that technological innovation is bringing to society and the business fabric.
Because it provides you with theoretical knowledge and practical implementation of new business models, smart contracts and decentralised apps.
Because it helps you create a network of contacts in one of the most cutting-edge sectors of business innovation.
Because when you complete the program you will solve a technological/legal or technological/business challenge faced by real companies.
Because the teaching staff are made up of both highly-respected academics and professionals with entrepreneurial, innovative talent.
Who is it for?
The program is aimed at senior professionals with different backgrounds (Banking and FinTech, consultants, lawyers, engineers, etc.) with an interest in knowing the challenges and new business models that affect their companies.
Find out what you're going to learn!