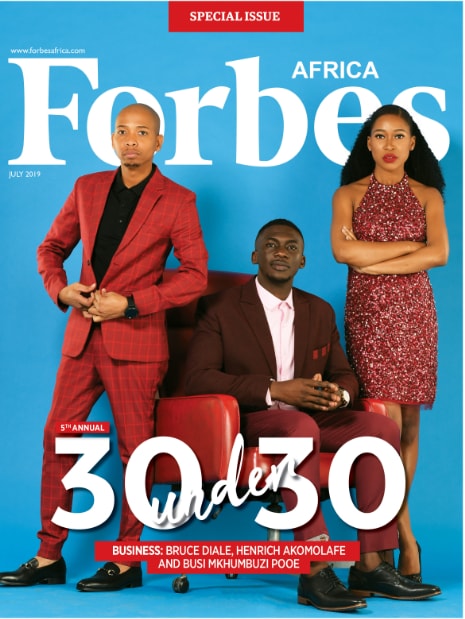 Forbes Africa has just announced the 5th edition of its 30 under 30 list of the continent's talents and entrepreneurs all under 30 set to make a splash both in Africa and around the world. According to Forbes, these are the young people who will lead future society in the four sectors of business, technology, creativity and sport.
Among them is a 2016 graduate of the UPF Barcelona School of Management-Pompeu Fabra University's Master of Science in IT, Henrich Akomolafe, 26, from Nigeria. After finishing his Master's studies, Akomolafe returned to Nigeria to work in the family business of elevator manufacturing, where his entrepreneurial spirit helped make the company a sector leader in less than three years since its founding, securing large-scale national projects with the Federal Inland Revenue Service and the Federal Airports Authority of Nigeria, among others. The company also grew from 20 to 80 employees, all aged under 40.
Akomolafe then founded BNR Engineering, a construction company offering flexible payment plans and options such as digital currency.
The list was announced at the annual Forbes Africa meet-up for the 30 Under 30 held this year at the Hotel Houghton in Johannesburg. Forbes particularly praised Akomolafe for his entrepreneurial and innovative spirit and business skills. UPF Barcelona School of Management-Pompeu Fabra University is delighted to see a member of our community enjoy such success and to be honoured with a place on Forbes' prestigious list. "I'm so excited to be on the list only two years after graduating. This is a victory both for me and for UPF Barcelona School of Management", Akomolafe said.