Who will your classmates be?
Master of Science in Marketing
Who will your classmates be?
Student Profile

Academic Background

Geographical Origin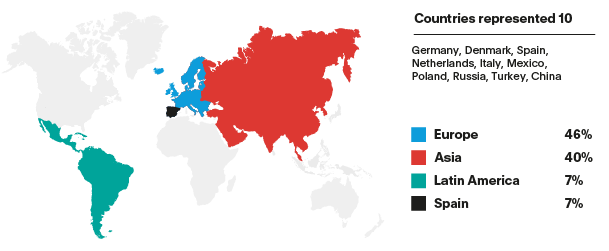 Data collected from the 2019/2020 class.
Our student's experience
YANNIK STUMM
2017/2018
Germany
I chose the Master of Science in Marketing due to the number/data driven approach of the program and the fact that the core and elective courses available combined various marketing areas. In addition to this, the activities we had in the Career Development Program were overall really good.
It was an amazing experience that went by way too fast, the international friends and connections I made are invaluable. Even though there are things that can be improved, I would always take de decision to come to Barcelona and study at UPF Barcelona School of Management again.
MONICA VESPRINI
2017/2018
Italy
My passion in marketing, to have an experience abroad, and the very good university reputation made me choose the MSc in Marketing. I would highlight the fact that the lessons had a deep interaction with the students and the learning process was more practical than theorical, with many projects.
The Career Development Program is very close to students and I've received 100% support!
My year at UPF Barcelona School of Management was overall incredible! Many new things to do, excellent professors, people to meet, and cultures to face.