Ll. M. in Professional Legal Practice
Ll. M. in Professional Legal Practice
keyfacts
End of classes:
15 June 2021 (to be confirmed)
End of program:
30 January 2022 (to be confirmed)
Class times:
Monday to Friday from 14:30 to 18:30h. (Some sessions may be held from 14:30 to 20:30h).
The Ll. M. in Professional Legal Practice from UPF Barcelona School of Management is the result of close collaboration with Pompeu Fabra University, which has been providing first-class training for future lawyers for over twenty years through its Law School. The University also works closely with the Barcelona Bar Association, which has brought together lawyers in the Catalan capital for over 150 years, as well as top law firms, which also form part of the Academic Board for the Ll. M.: Cuatrecasas Gonçalves Pereira, Garrigues, Roca Junyent, Uría Menéndez, Baker & McKenzie, KPMG and RCD.
Throughout the course, you will learn more about the key aspects of litigation, professional ethics and legal advice for companies. You will receive specialist training in specific professional areas such as bankruptcy law, tort law, intellectual property and competition law, environmental law, and real estate and urban planning law, among others. Supervised internship is included as a central component.
You can choose how to finance your studies between 3 and 59 months by consulting our simulator and receive an answer in less than 24 hours. You can also check the special bank loans available to participants in the UPF Barcelona School of Management.

>
Why this program?
The Ll. M. in Professional Legal Practice has everything expected of a leading course to train future lawyers:
Because the course content is reviewed by Pompeu Fabra University's Law School, the Barcelona Bar Association and six of the most prestigious law firms in Barcelona (

Cuatrecasas Gonçalves Pereira, Garrigues, Roca Junyent, Uría Menéndez, Baker & McKenzie, KPMG and RCD

).
Because it focuses on legal practice: you will integrate the theoretical knowledge you have gained during your degree through practical exercises such as writing forensic documents, and you will improve your oral presentation skills by taking part in mock trials and hearings. At the end of the program, students will have the capacity to pass the official exam and become a lawyer.
Because you will have the opportunity to do an internship at a law firm, within the business world and in the public administration and justice system.
Because you will be choosing a program that offers study grants to ensure that financial issues will not prevent you from working towards your chosen career.
Because you will have unlimited access to the specialist documentary resources at both UPF and Barcelona Bar Association.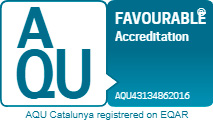 Who is it for?
The Ll. M. in Professional Legal Practice is aimed at law graduates with a good academic record who wish to acquire the knowledge and skills necessary to work in the legal profession once they have completed the official exam.
Those students interested in studying the Ll. M. must have completed their undergraduate studies in law by the time they start the program (as stated in the article 2 of Royal Decree 775/2011, which approved the regulations pertaining to Act 34/2006 on entering the legal profession). Students can apply for a place on the Ll. M. during the final year of their undergraduate studies, even if they have not yet finished their degree.