Henrich Akomolafe is among the business leaders Forbes Africa listed on its 30 under 30 business category. He is 26, from Nigeria, a 2016 graduate of the UPF Barcelona School of Management-Pompeu Fabra University's Master of Science in IT. After finishing his Master's studies, Akomolafe returned to Nigeria to work in the family business of elevator manufacturing, where his entrepreneurial spirit helped make the company a sector leader in less than three years since its founding, securing large-scale national projects with the Federal Inland Revenue Service and the Federal Airports Authority of Nigeria, among others. The company also grew from 20 to 80 employees, all aged under 40.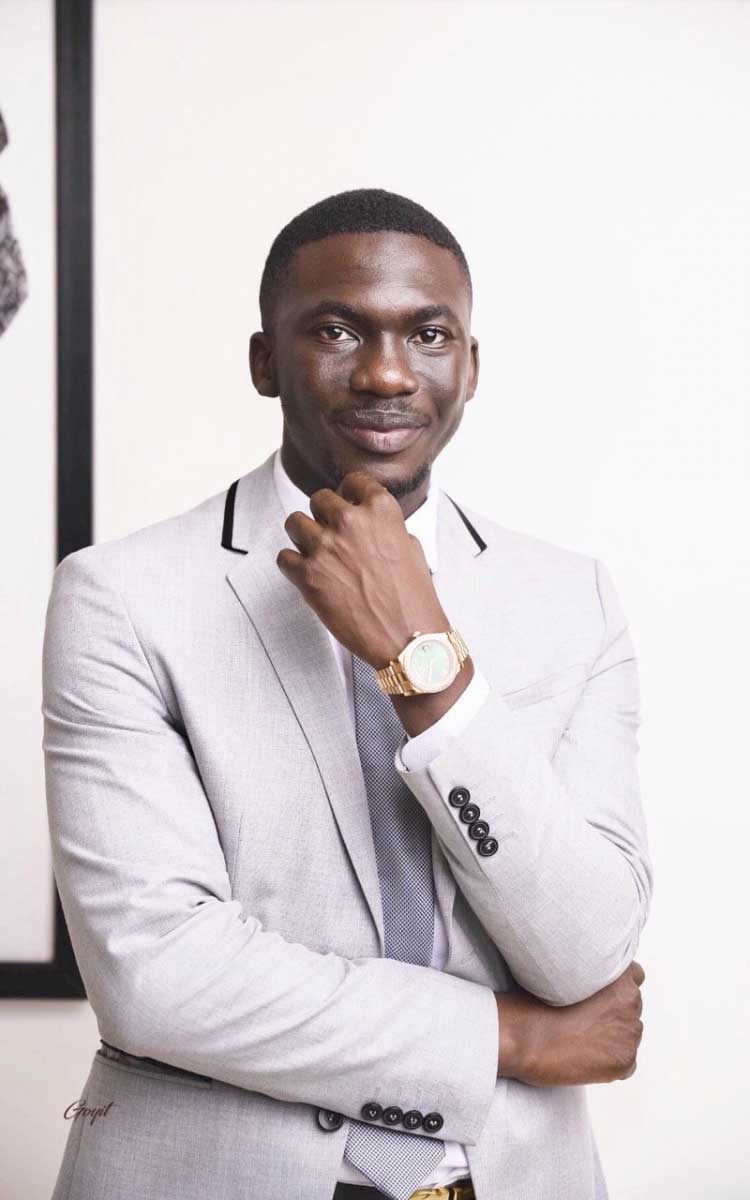 1. Being on the Forbes Africa list and receiving the 'Entrepreneur of the Year' award with 26 years is an amazing success, isn't it?
Absolutely. I am so proud to be an 'Entrepreneur of the Year in the Under 30 CEOs Network Africa category'.
I run a family business called the Akotex Group which deals with the selling, installation and maintenance of high quality elevators and escalators which is affiliated to a Spanish company where I did my compulsory internship as a student of BSM . Becoming the managing director at the age of 23 after graduating from Barcelona School of Management was challenging for me. Passion, determination, relationship building skills and hard work motivated me to strive hard and put the company's name high in the business industry and beyond. Through these strides, not only has the company has scaled massively over four years, but I have also established new business lines. These new business lines include BNR Engineering, a real estate and construction company; M7Robotics, an Information Technology company that focuses on the latest technological trends; and FitandCurves, which is a fitness and wellness company that clients can kickstart or maintain their healthy lifestyles through.
Being able to achieve all of this within 3 years that's why I was awarded with the Entrepreneur of the Year award. My ability to make a great impact in a competitive and challenging economy within a relatively short period of time.
2. What kind of social impact do you think your project has?
The company currently has over 70 staff of which 85% are below 40 years of age, what we do is this when we recruit this young engineers we send them to special training school for elevators to sharpen their technical skills then properly integrate them into the company, Hence a source of knowledge acquisition and employment.
Also there's an ongoing project which seeks to create a platform for the kids in high school it's called "Child of the Industry" this would work as a quiz competition between the students the winners would be provided with their tuition fee along side other stationery for the entire academic year courtesy of the Akotex Nigeria Limited, the goal of this is to use education as a tool to enlighten the younger ones about industrial revolution.
I believe I've inspired a lot of the youth to firmly believe in their dreams and also to know that age shouldn't be a barrier to strive for great things.
3. Which are your main career challenges?
Well I won't say there's a "main" challenge but the one that comes on top of my list is lack of skilled personnel's, most of the engineers didn't have a deep knowledge about elevators since they aren't specifically thought in the universities, I understand it's a unique project so it's actually uncommon to find adequately skilled technicians and this is why I send them for further training.
Another challenge is the economic instability and uncertainty in Nigeria, it makes the market to constantly fluctuate which makes it more difficulty to get the right investors. These are the top 2 but regardless of the situation the company is still doing great.