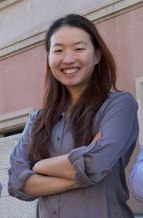 Sharon Sun, current student of the Master of Science in International Business, was chosen as intern for Voka – Antwerp-Waasland Chamber of Commerce and Industry.
During the one-week international business trip, which is part of the master's curriculum, Sharon could personally meet the Manager of the International Department at VOKA. They kept in touch throughout the summer and finally she was selected to collaborate with them.
Internships at the master are mandatory to all students and they represent a key opportunity for them to put their earned knowledge into practice. "One of the best characteristic of this internship is the tremendous networking opportunities around the world. Most importantly, this opportunity allows me to develop practical skills from self-awareness to relationship management, enhancing my EQ", claims proudly Sharon.
At the moment Sharon is assisting in the organisation of the Estonia trade mission; the incoming Moldova delegation missions; as well as numerous outgoing missions such as South Africa and Canada.
Barcelona School of Management and ESCI congratulate Sharon on this important achievement.