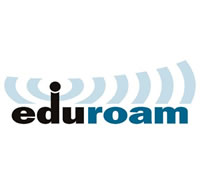 Eduroam (Education roaming) is a wireless communications infrastructure used by the international academic community with the aim of facilitating mobility.
It allows its users to move between the member institutions and have a virtual working environment with an internet connection, the services and resources of their organization of origin and the services and resources of the institution that hosts them; all in the most transparent way possible.
In practice it is as if there is a large common wireless network, called eduroam, which can be accessed from different points using the same configuration and the same access credentials.
Any member of the UPF Barcelona School of Management can benefit from eduroam, as well as any member of the rest of the adhered entities.
Web of the eduroam project
List of adhered entities
Requirements
Internet connection at the time of carrying out the configuration
Operating system: Windows, Mac OS X, Android, iOS
Compatibility with Java (in the case of Windows and Mac OS X)
Basic data
The basic data of the configuration of the clients are the following:
| | |
| --- | --- |
| SSID: | eduroam |
| Autenticación: | EAP-TTLS + PAP (Protocolo 802.1 x) |
| Cifrado: | WPA2 + TKIP |
The UPF Barcelona School of Management wireless network offers the following Wi-Fi standards:
802.11a, 54 Mbps
802.11b, 11 Mbps
802.11g, 54 Mbps