Giving of the UPF Barcelona School of Management
Your training and the knowledge you have acquired throughout your academic life have contributed to making you who you are today. Now, your generosity can help us to promote research and the transfer of knowledge, and to generate opportunities for talented people to train and make an impact on society. If you value what you have achieved thanks to your education, give something back. Your contribution will enrich us all.
Impulsa Mujer Scholarships
Help us finance 3 Impulsa Mujer UPF Barcelona School of Management Scholarships so that more women can move into managerial positions or develop their own projects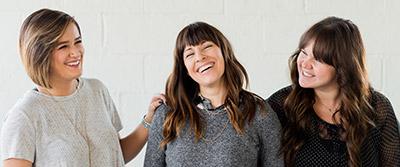 +40 Scholarships; we're fostering senior talent
Help us to finance three +40 scholarships so that people who have been unemployed for more than 40 years or who are temporarily redundant can change the course of their career, develop their own projects, and/or move towards managerial positions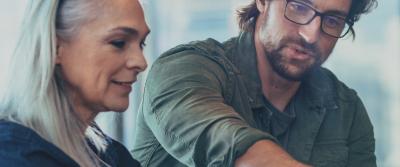 What is the giving of the UPF Barcelona School of Management?
The Giving of the UPF Barcelona School of Management is a solidarity initiative that was born to involve our community of students, former students, teachers, companies, collaborating entities and society in general in the development of our institution through crowd-funding, private donations and contributions from private entities.

What is its aim?
To provide our institution with more capacity to:
Be able to attract the best talent, regardless of their financial capacity, through our scholarship fund.
Encourage applied research that has an impact on society and the economy.
Disseminate knowledge to a wider audience, offering open days to a high-level public.
It is, in short, to be able to share our project for the future and make it grow with the involvement of everybody.

Who can give?
Any person or company that shares our mission and vision, and wishes to make our institution grow. There is no minimum amount to donate and all contributions add up.

How can you help?
Financing, in whole or in part, one or more scholarships.
Making an economic contribution through our active campaigns.
Sponsoring our events.
Acting as an Ambassador of the initiative and our campaigns, and contributing to their dissemination, through your contacts and social networks.
Further information
If you would like more information on how to collaborate, you can contact us by email at giving@bsm.upf.edu or by calling 93 542 1800.