Transformative leadership
Transformative leadership
keyfacts
Class times:
Friday 5, Wednesday 10, Thursday 11 and Wednesday 17 June, 5-9 pm
In an increasingly complex corporate environment, transformative leadership makes all the difference in how teams are managed and challenges overcome.
The skills required of a leader are much more than delegating and managing tasks. Personal transformation and that of the team members is critical to a company's development and that of the people in an organisation.
By means of studying theory and solving practical cases, this Executive Education program analyses:
The keys of transformative leadership and how they may be applied to organisations
The characteristics and skills required of a transformational leader
How an organisation and its leader should interact with team members in order to generate a new corporate culture
Guidelines for the transformational leader
What will you learn?
The ability to develop the skills needed to become a transformational leader
Discover strategies that may be put into practice in order to promote a new corporate culture as instigated by the leader
Who is it for?
Directors of small and large companies across all market sectors
Supervisors keen to improve their team leadership and management
Human Resources and talent management professionals
Director of Studies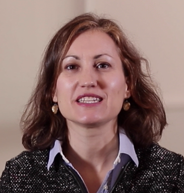 Mercè Martín, with a BA from the University of Barcelona in Psychology, an MA in Organisational Development from the GR Institute for Organisational Development at Tel-Aviv University and a certificate in Executive and Team Coaching from the International Coaching Federation, is head of the academic field of Personnel and Organisation and a Professor at UPF Barcelona School of Management.