Talent spotting and assessment in the sporting events industry
Talent spotting and assessment in the sporting events industry
keyfacts
Start of classes:
23 March 2020 (to be confirmed)
End of program:
23 March 2020 (to be confirmed)
Knowing how to invest in talent in a strategic sense, learning about the various structures in different competitions and understanding audiences gives professionals dedicated to sports management the edge to succeed.
In order to really understand the business generated by the industry of sporting events, key questions must be addressed in a scientific fashion.
By means of the debate of theoretical questions and solving practical cases, this Executive Education program covers:
Economic analysis of the sports industry
- Structure of leagues and business models
- Competitive and financial equilibrium
- Delivery of sporting events
- Wages and performance
- Investing in talent and signing players
- Regulations in the sporting industry
Economic taxation for players and teams
- Description of methodologies for assessing talent
- Elements determining the costs of football transfers
- Media visibility and popularity
- Negotiating skills
- Salary raises and sports "stars"
What will you learn?
Learn about particular aspects of the industry of sporting events and the related business opportunities
Different methodologies for identifying and appraising sporting talent
Evaluate the profitability of investments in signing players
Who is it for?
Managers of clubs and leagues
Players' representatives and agents
Analysts and students of the entertainment industry
Managers of sponsors
Sports managers
Sports professionals
Director of Studies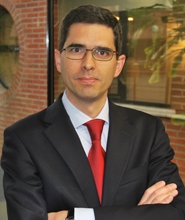 Pedro García del Barrio, with a PhD in Applied Economics from the University of Navarre, is a Professor of Economics at the International University of Catalonia.