Startup partners: selection, relations and dissolving
Startup partners: selection, relations and dissolving
keyfacts
Start of classes:
15 April 2020 (to be confirmed)
End of program:
06 May 2020 (to be confirmed)
One of the most common reasons why startups fail is the suspension of the project due to irreconcilable differences among the partners. Varying opinions on the business model, personal professional project and expectations can combine to generate great instability within a company. 
Handling such issues in an experiential fashion with guidance from a renowned expert will provide solutions to the various problems that can arise when setting up a new business. The program's Director of Studies, Jordi Mercader, has founded and directed a venture capital firm and has 9 technology partnerships for which he manages over 50 partners.
By presenting various real cases for study, this Executive Education program covers:
Self-knowledge as an entrepreneur, investor or advisor
The selecting of partners in light of the company type
The establishment of the pact among the partners
Exit strategies according to different scenarios: cash out, forced permanence, etc.
>
Objectives
To provide participants with tools for managing profiles, expectations, implications and timing in the selecting and managing of the partners in a new company:
Defining the exact type of partner to be sought out
Establishing rules for the relationships between the entrepreneurs and the investor
Organising divestments that are beneficial for the company and the parties involved
Who is it for?
Entrepreneurs
People interested in entrepreneurship
Professionals in the technology sector
Professionals in the finance sector
Business angels and other investors
Director of Studies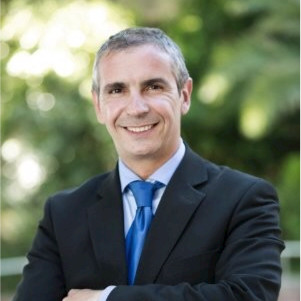 Jordi Mercader, with a PhD in Business, Finance and Insurance from the University of Barcelona, is a Director of Studies at UPF Barcelona School of Management and Head of the Operations and Technology department and also has 24 years' experience across various management roles in the finance sector and in consulting for technology-based businesses.