Presentations with impact: mastering the art of public speaking
Presentations with impact: mastering the art of public speaking
keyfacts
Class times:
Monday 11, Tuesday 12, Wednesday 13 and Thursday 14 May, 5-9 pm
What percentage of speakers are able to capture and hold their audience's attention the entire time they are speaking? Not many. And yet, despite this, public speaking is a vital skill in 90% of professions and a key determiner in an individual's personal success.   
The ability to deliver an engaging presentation may prove decisive in the development of an individual's professional career. To do so, the speaker must know how to make an impact on the audience, paying attention to both the content of their speech and how they set the scene.
A wholly practical methodology is used based on the preparation and carrying out of a presentation in public. This will make use of some of the most complex technical conditions, bio-feedback systems and virtual reality in order to perfect presentations, and will also be recorded for correction later on.
This Executive Education program is based on:
The development and structuring of the speech
Audiovisual tools
Voice exercises
Gestures and body language
Mastering the rhythms and timing in the creation and execution of the speech
>
Objectives
Learn how to give an engaging professional presentation at all of the various stages:
Select and structure information for its effective transmission in the speech
Be able to select the correct audiovisual format and design in order to reveal the content
Control stage fright in order to appear secure
Improve expressiveness by means of the voice and gestures
Control other elements such as time and technology
Who is it for?
Consultants
Executive directors
Supervisors
Professionals working in operations or heads of departments or units that need to improve their presentations
Director of Studies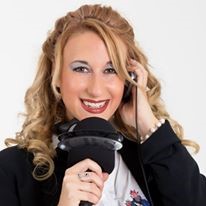 Emma Rodero, with a PhD in Communication from the Pontifical University of Salamanca and a PhD in Psychology from the Autonomous University of Barcelona, is a professor at the Pompeu Fabra University Communication Department and Director of the CCLab at the Barcelona School of Management.