Postgraduate Course in Financial Management
Postgraduate Course in Financial Management
keyfacts
Class times:
Mondays and Wednesdays from  18 to 21 pm. Optional sessions on Fridays from 18 a 21 pm.
The Postgraduate Course in Financial Management at UPF Barcelona School of Management (in Spanish) will provide you with the knowledge, techniques and skills needed to direct and manage the financial department of any business or organization. The course will teach you to set out a company's financial strategy in the short, medium and long term, as you learn about the elements needed to make optimal investment and financing decisions.
The Postgraduate Course in Financial Management will outline how to analyse financial statements and systems, and the Spanish, European and international financial markets. You will also learn the keys for managing a financial department; estimating financial needs, debt, self-financing and dividend payment policies, methods of appraising a business, etc. Furthermore you will learn management techniques and skills for leading working teams in finance and accounting departments.
Aimed at university graduates from business administration and management, economics or business studies, working professionals who wish to increase their knowledge, and future professionals who want to direct their career towards finance departments, the Postgraduate Course in Financial Management boasts an eminent teaching staff made up of lecturers from the Department of Economics and Business at Pompeu Fabra University and professionals working in leading companies.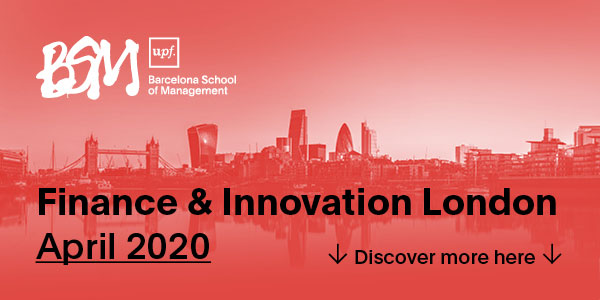 Objectives
• Manage a finance department.
• Know how to relate the evolution of the economic and financial environment to a company's financial strategy.
• Master the techniques for managing working capital, cash flow, clients and for long-term financial management.
• Know the key factors for making optimum decisions regarding investment and funding.
• Gain the management skills needed to direct work teams.
Who is it for?
The Postgraduate Programme in Financial Management is aimed at both university graduates as well as professionals with different types of experience and responsibilities.
Follow us
Patrimonia, the Videoblog of Economy and Finance of the UPF Barcelona School of Management.