The MBA International Week is an activity aimed at MBA students from partner universities. Students will take part in a weeklong training experience in Barcelona filled with conferences, workshops and visits to leading companies.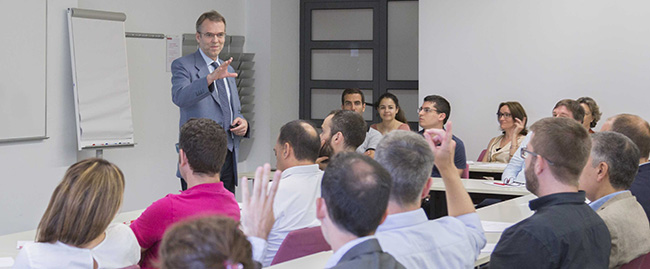 What will you get out of it?
Get to know first-hand Barcelona's innovative and entrepreneurial environment and apply this knowledge to your professional project.
The sessions will cover various topics from how to generate a business idea to how to target the market with marketing strategies or, for example, how to finance the project.
The MBA International Week is focused on the start-up ecosystem of Barcelona.
You will be immersed in the business environment of the city, with presentations by entrepreneurs, and visits to companies and innovation Hubs so that you will get to know another side of the city.
The activity ends with a Shark Tank simulation where the different groups will apply what they have learned to their projects or business ideas.
The classroom will be shared with MBA candidates from other universities related to UPF-BSM in an international environment that encourages networking.
A unique opportunity to get to know one of the busiest start-up cities in the world in an international environment during the summer season.
Content
Entrepreneurial Strategy
Inbound Marketing
Business Innovation
Multichannel Marketing
Virtual and Augmented Reality
Financial Business (Fintech)
Start-up Financing
Methodology
The sessions combine specific presentations and visits to companies to learn about real cases.
A Canvas business model methodology is used for participants to generate their own business ideas.
The course ends with a Shark Tank simulation where what has been learned will be applied to the proposed projects or business ideas.
Who is it aimed at?
MBA students with an interest in entrepreneurship and innovation.
Universities can apply for up to 5 MBA candidates to participate in the week under special conditions.
Academic Management / Teaching Staff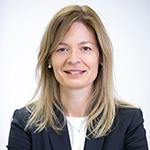 Susana Domingo. Head of the Strategy and Entrepreneurship Area. Associate Professor of the Department of Economics and Business of Pompeu Fabra University. Co-director of the MBA at UPF-BSM. Responsible for the business plan subject.
Susana is linked to the world of innovation and entrepreneurship through her participation in the MBA and UPF Business Shuttle and her personal experience, and focuses especially on fast-growing companies or start-ups in Barcelona.
We count on UPF professors as well as entrepreneurs, who will provide us with their particular experiences.
Contact
Contact our International Office to find out more about this unique training experience: international@bsm.upf.edu