One of the changes brought about by the digital transformation is the need to respond to teams working remotely.
This means that those responsible for teams of people working remotely will have to get to grips with new forms of leadership involving managing transversal projects, reviewing methods for organising and motivating and making suitable use of remote communication.
By means of theoretical study and the solving of practical cases, this Executive Education analyses:
Knowledge of how virtual teams work
Tools for managing remote teams
Effective management of relations within remote teams
What will you learn?
Discover the potential of remote work by seeing it as an opportunity
The ability to use tools that improve processes and communication among team members
Who is it for?
Professionals leading remote teams within an organisation working in different geographical locations.
Director of Studies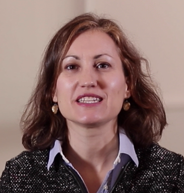 Mercè Martín, with a BA from the University of Barcelona in Psychology, an MA in Organisational Development from the GR Institute for Organisational Development at Tel-Aviv University and a certificate in Executive and Team Coaching from the International Coaching Federation, is head of the academic field of Personnel and Organisation and a Professor at UPF Barcelona School of Management.