keyfacts
Class times:
Monday 8th, 9th, 11th and 16th of June from 5-9 pm
How can investments be capitalised on? Knowledge of the advantages and limitations of the various models for analysing possible investments for various situations can make all the difference when it comes to sound decision-making.
An accurate estimate of the profitability of an investment generates key information for developing short, mid and long-term strategies.
By means of a theoretical section and the resolution of practical cases, this Executive Education program covers:
The distinct models for analysing investments' profitability
In-depth examination of financial mathematics concepts (financial capital, financial equivalence and deferral), connecting them to key aspects of investment evaluation
Knowledge of the concepts and practical application of NPV, IRR and APR
The writing of a business plan
>
Objectives
Learn about the steps required when proposing an investment project
Analyse the profitability of an investment project
Identify the elements and tools relevant to decision-making on investments: sums, wealth generated and the required fee
Project planning by means of provisional financial statements
Analyse the impact of variations in key data on the provisional balances
Calculate the APR of any investment or funding product
Who is it for?
Financial directors
Investors
Professionals and individuals interested in learning about the mathematical instruments used to evaluate investment projects
Director of Studies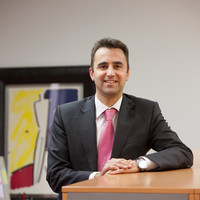 Oscar Elvira, with a PhD in Economic Sciences from the University of Barcelona, is also a Professor of Economics at Pompeu Fabra University and a Manager of Investment Funds and SICAVs at GESIURIS ASSET MANAGEMENT, SGIIC, SA..