Methodology
Interact with local and international students from around the world and learn from the best professionals and UPF teachers.
Experience the local culture, see first-hand the Barcelona society and learn about the different sectors that make up its vibrant economy through activities and field visits.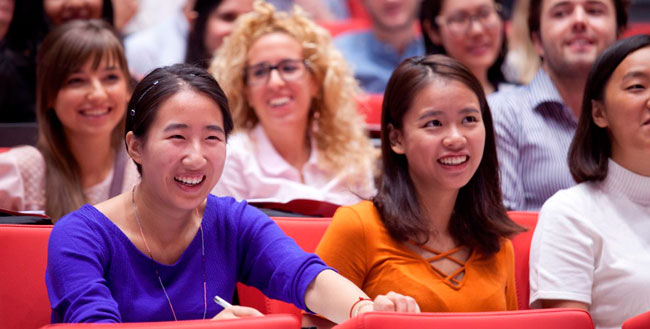 Tools
Face-to-face masters programs, postgraduate courses and short courses at UPF Barcelona School of Management combine active student participation with the teaching of theoretical and practical concepts. This type of learning focuses on discussing and resolving case studies in the classroom and applying the knowledge acquired to real-life situations. Face-to face programs use Aula Global, the virtual campus, to maintain continuity between classroom sessions.