Impactful communication: mastering your voice and gestures
Impactful communication: mastering your voice and gestures
keyfacts
Start of classes:
27 April 2020 (to be confirmed)
End of program:
30 April 2020 (to be confirmed)
Why do some people immediately capture our attention when they speak while others fail to? How does the way you express yourself orally and by means of your body language impact on how well your audience receives your message?
Oral communication is a soft skill essential to professional development. This Executive Education program uses a wholly practical methodology including the filming of voice exercises and analysis of speech and gestures as training applied to situations involving communication in the professional sphere.
Exercises are completed by means of a variety of apps in order to correct and improve oral expression and body language and better capture the audience's attention.
>
Objectives
Learn how to modulate your voice
Control your gestures
Choose the appropriate tone according to the professional context
Be clear, convincing and persuasive when developing an argument
Who is it for?
Consultants
Executive directors
Supervisors
Operations personnel
Leaders of departments or units that need to improve their performance in communication 
Director of Studies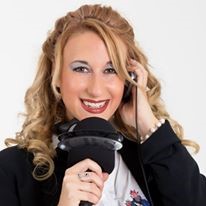 Emma Rodero, with a PhD in Communication from the Pontifical University of Salamanca and a PhD in Psychology from the Autonomous University of Barcelona, is a professor at the Pompeu Fabra University Communication Department and Director of the CCLab at the Barcelona School of Management.