How to transform an organization in 90 days
How to transform an organization in 90 days
Can a large organisation really make a transformation? A long company history, old-school methods, large teams and the lack of a shared purpose can all prove setbacks when it comes to a company's success in making a change.
For an organisation to survive in a VUCA world and continue to generate value for years to come, an understanding of the keys to organisational transformation is vital.
By means of studying theory and solving practical cases, this Executive Education program analyses:
1. Introduction
2. Beginnings: pre-transformation
Rapid response teams (RRTs)
Transformation office (TO)
Executive management team (EMT)
3. Transformation
Diagnostic phase
Phase for identifying innovative solutions
Phase for preparing for the change
4. Initiating the transformation
5. Using IT and monitoring tools to set targets and track the transformation's progress
6. People management
7. Final considerations
>
What will you learn?
Hone the management skills needed for bringing about fast, successful change
Understand the key to undertaking each of the transformation phases, as well as what leads to success and failure
Study practical cases based on real companies to get hands-on experience with how to bring about a successful transformation
Master the tools used to monitor the transformation process
Understand the keys to successful people management
Who is it for?
Managers and organisation heads interested in bringing about a transformation. 
Consultants
Administrators and members of management or administration boards
Director of Studies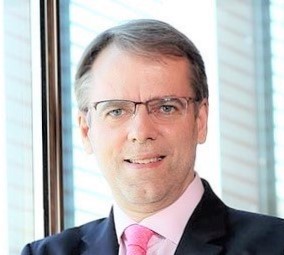 Oriol Amat, Dean of UPF Barcelona School of Management and Chair of Pompeu Fabra University's Department of Economics and Business, is also Vice-President of the Catalan Economists' Association and Vice-President of the Catalan Accounting Association (ACCID).