Open Network and Internet Settings in the taskbar:

The configuration screen will open and we will select "Wi-Fi":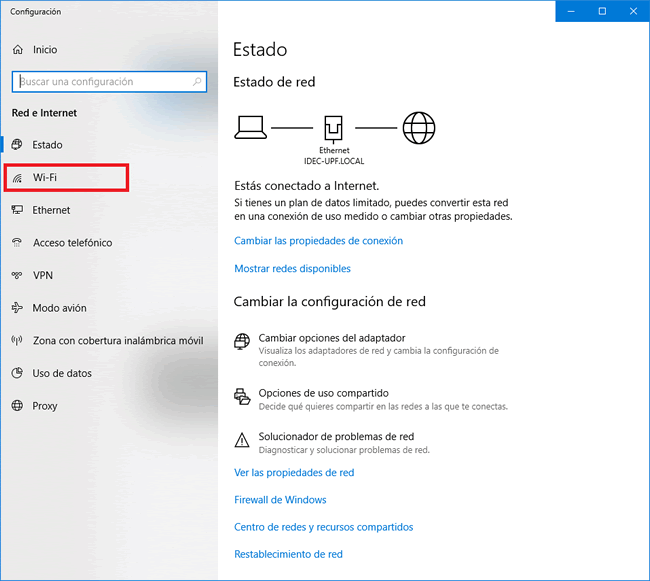 In the next screen we will select 'Manage known networks':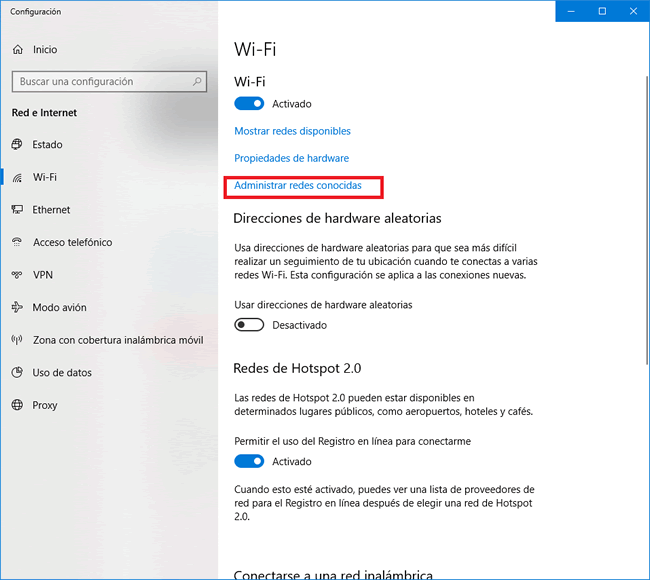 We will add a new network: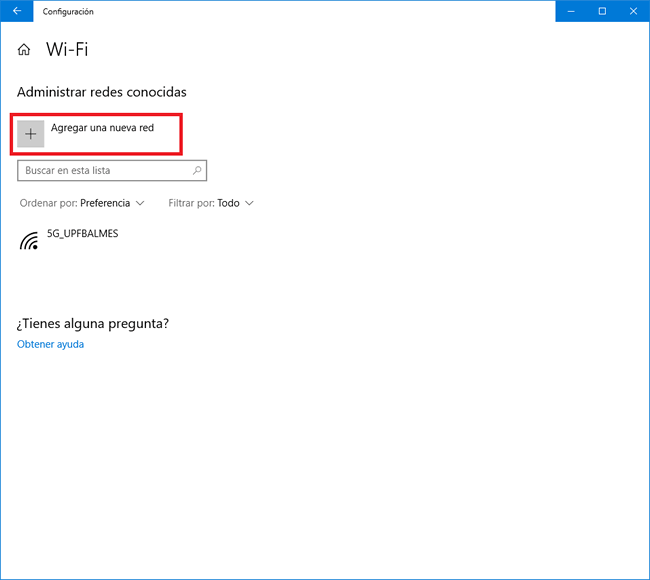 Network name: eduroam and security type: AES WPA2-Enterprise. When entering this data the screen will be expanded with extra options.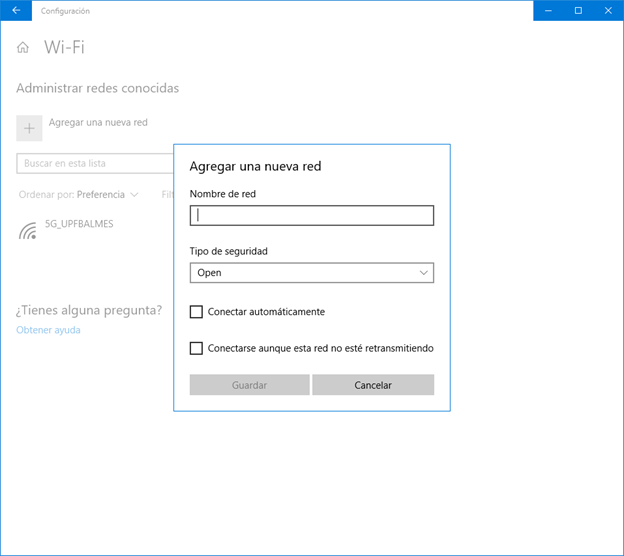 In these extra options we will select EAP-TTLS and Password not encrypted (PAP):
We save the configuration and close the Configuration window.
Now we can connect to the eduroam network by selecting it and clicking on connect: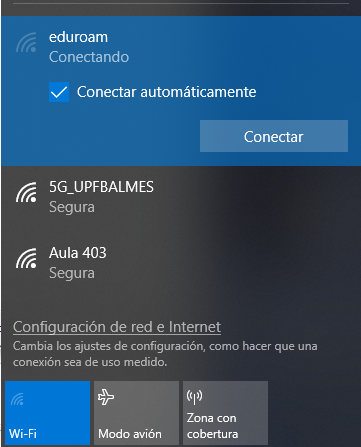 Once this action is done, you will be requested a username and password: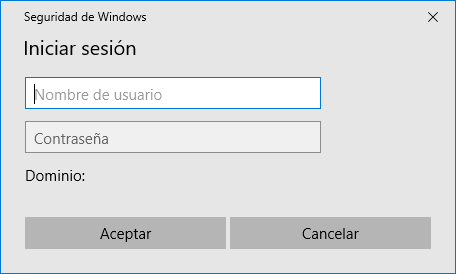 This user is a personal user of type PC1234567@bsm.upf.edu and a password associated with it.
Once we enter a username and password, if these are valid, we will be asked if we expected to find this network in the location where we are. We will press connect if the answer to this question is "yes":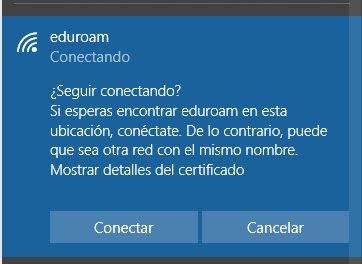 Once this is done, we will have connected the eduroam Wi-Fi network in Windows 10: