This guide will allow you to configure the eduroam Wifi network so that it can be used both in the UPF UPF Barcelona School of Management and in the rest of the institutions where they use it.
First look for available Wi-Fi networks and click on "Eduroam":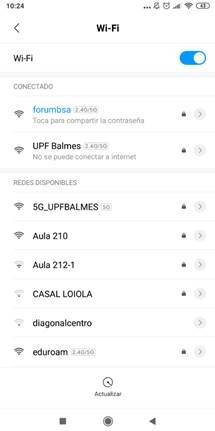 In the screen that will appear you will have to configure the network so that it allows you to connect. Go to ADVANCED OPTIONS: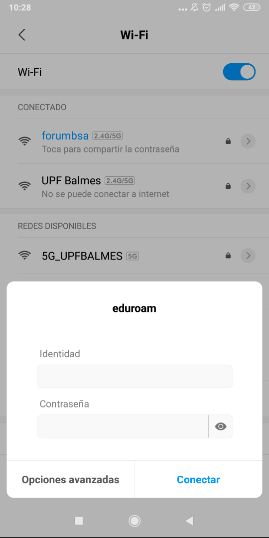 Open the "EAP Method" drop-down and choose the "TTLS" option.
In the "Phase 2 Authentication" drop-down select the "PAP" option.
In the third drop-down "CA Certificate" choose the option "Do not validate":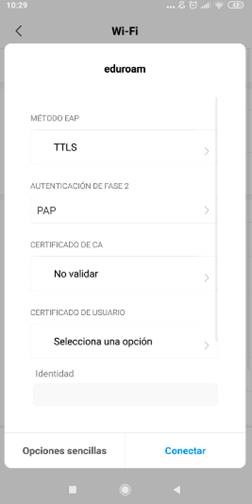 Finally, you must write your username in the format PC000000@bsm.upf.edu and your associated password in the "Identity" and "Password" fields. In "Anonymous Identity" you must write anonymous@bsm.upf.edu:
Finally click on "Connect" to start the access in the Eduroam network: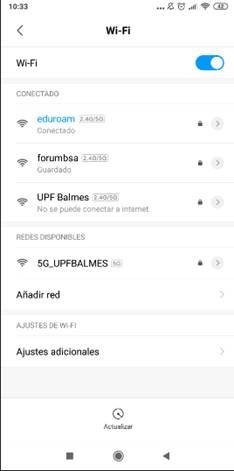 Remember that this password will be fixed in the configuration of your device, if at any time you change it, you will have to modify this configuration.