Analysis of consolidated financial statements
Analysis of consolidated financial statements
keyfacts
Class times:
Tuesday 5, 13, 19 and 26 May, 5-9 pm
In recent decades, the financial information supplied by companies has become key to their analysis.
Understanding and comprehensively analysing this information requires a mastery of not only techniques used to analyse accounting statements, but also a knowledge of how these are produced.
By means of the application of accounting theory, the analysis of real companies and the solving of practical cases, this Executive Education program encompasses the following topics:
The phases of the consolidation process
The interpretation of consolidated accounts
Risk analysis in the consolidated accounts and the companies mentioned
Differences in consolidation according to international accounting regulations and the benefits they can provide
What will you learn?
Learn about the analysis techniques for financial states
Develop a single, global vision of the financial health of different companies
Who is it for?
Executives who need to analyse consolidated financial statements in order to carry out an economic assessment of a company
Professionals in finance and company administration
Financial consultants
Director of Studies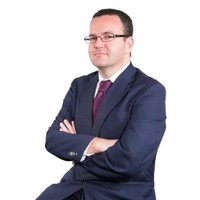 José Luis Boned, with a PhD in Administration and Company Management from the University of Barcelona, is also a professor at the Department of Business Economics at Pompeu Fabra University.