Webinar Career Planning in uncertainty: Design Think your Career
Time:
from

11:00

h to

12:00

h
Contact email:
careers@bsm.upf.edu
Career Services 
Talent UP
Surfing Uncertainty: Design Think your career
In this session we'll look at how to use uncertainty as a springboard to designing a career that's right for you. Big changes are underway, an none of us really knows what this will mean for ourselves or for our careers, yet that doesn't mean we can't prepare for a bright professional future. In this webinar, you'll get an introduction on how to use the Design Thinking process to discover the right career for you and plan your next steps towards attaining it.
We'll also throw in some tools for managing uncertainty and keeping creative.
Katie Annice Carr is a professional certified coach, MBA, art therapist and founder of Step Up Create, S.L. She regularly leads Design Thinking processes for companies wishing to innovate their products or services. Over the last 6 years she has helped professionals in 4 continents to successfully develop and execute their career plans.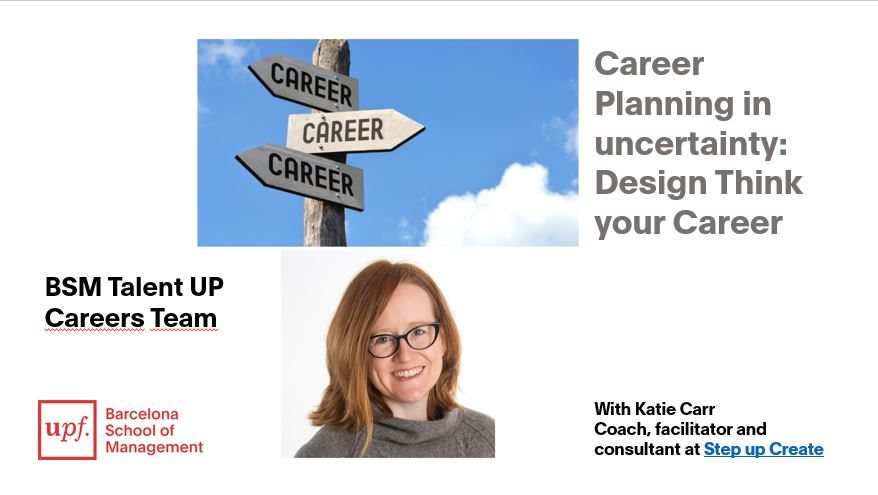 Register here
(Activity for students & Alumni)
Career Services
#UPFBSMathome
#UPFBSMdesdecasa
#Yomequedoencasa
Don't quarantine your career!