Rethinking the City Brand in times of Covid-19
Time:
from

9:30

h to

13:50

h
Contact email:
alumni@bsm.upf.edu
 Rethinking the City Brand in times of Covid-19: 
roadmaps to economicand social recovery
#RethinkingSociety
This year, the citizens of Barcelona and the rest of the world have had to face the global challenge of the Covid-19 pandemic, which has had enormous health, economic and social consequences.
In this global emergency environment, the management of the image and reputation of cities is a key factor for economic and social recovery, guided by a new model of safer, healthier, more environmentally sustainable and more socially just economic development.
For this reason, Barcelona City Council, in collaboration with the UPF Barcelona School of Management, has considered it appropriate to find a space for reflection on the reputation of cities, within the framework of the Barcelona Brand project, to share good experiences in order to adapt to the urgent needs caused by the pandemic.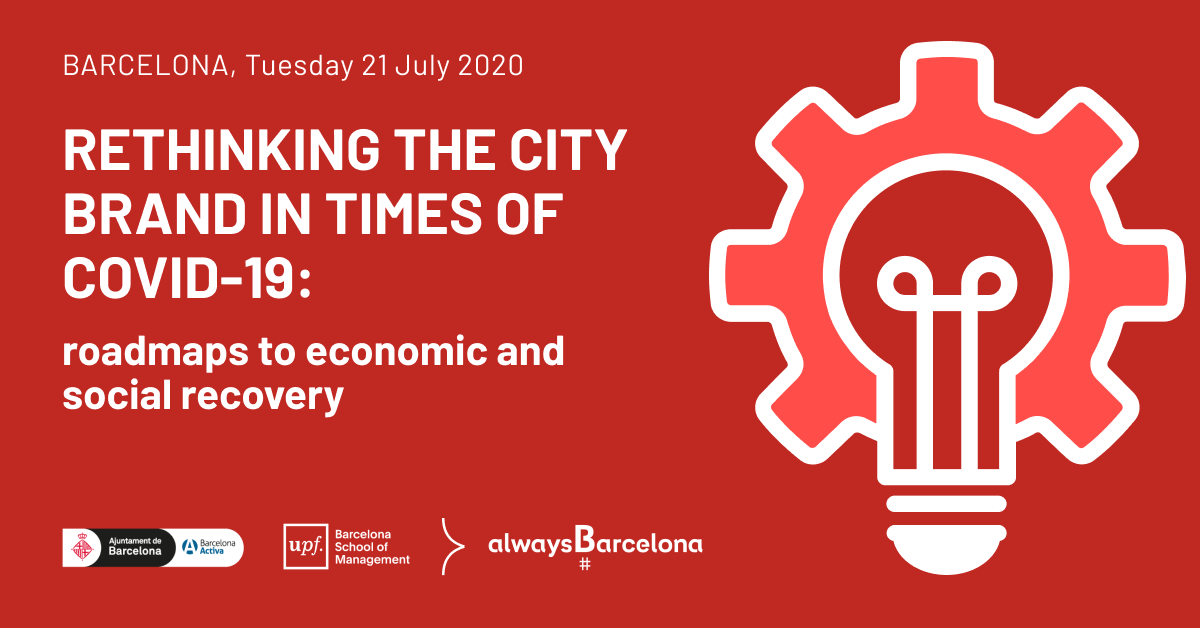 More information in the next LINK

Language of the session: English

Link Zoom: HERE
Password: CityBrand