keyfacts
Class times:
Wednesday June the 17th, from 9 to 3 pm
Ever since the high-profile scandals from the early 2000s, accounting fraud has been a news item here to stay.
After being uncovered almost 20 years ago, the Enron case has knocked trust in companies' financial statements, making it an apt moment to assess the current terrain and analyse if the tools proposed for avoiding scandals of this type have had an effect.
Accounting fraud has always been treated as a highly technical field unsuitable for all audiences. By means of a theoretical section and the study of practical cases, this Executive Education program covers:
Accounting fraud: how and why it is produced
The main tools for detecting accounting fraud
The evolution of accounting fraud in recent years
The most relevant recent cases of accounting fraud
>
Objectives
Learn about the keys to accounting fraud without the need for expert knowledge
Analyse and detect accounting fraud in real cases and describe their role in detecting other types of fraudulent activities
Who is it for?
General directors
Financial directors
Directors and professionals who, without being from the financial sphere, want to know how accounting fraud occurs
Director of Studies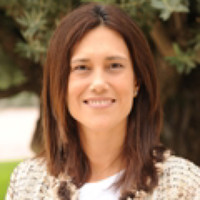 Núria Villaescusa, with a PhD in Business Administration from the Polytechnic University of Catalonia and an Executive MBA from IESE, is a business consultant and expert on accounting fraud, combining consulting and teaching at business schools and universities.